Ukrainian Radio in


Chicago, IL USA
We believe that language and culture are essential to building a strong and vibrant community here in the United States, and we are committed to providing a voice for Ukrainian-Americans through our station 1240 AM. Tune in to join the conversation!
Meet your hosts


Dmytro, Natalia & Vadym
At Radio UA Chicago, our team of radio hosts is like family. We're a close-knit group of passionate individuals who are dedicated to bringing the Ukrainian-American experience to life through our programming. Each of our hosts brings a unique perspective and expertise to the table, and we're proud to have them as part of our team. Whether you're tuning in for the latest news, special guests, or cultural discussions, our hosts will make you feel like you're part of the conversation.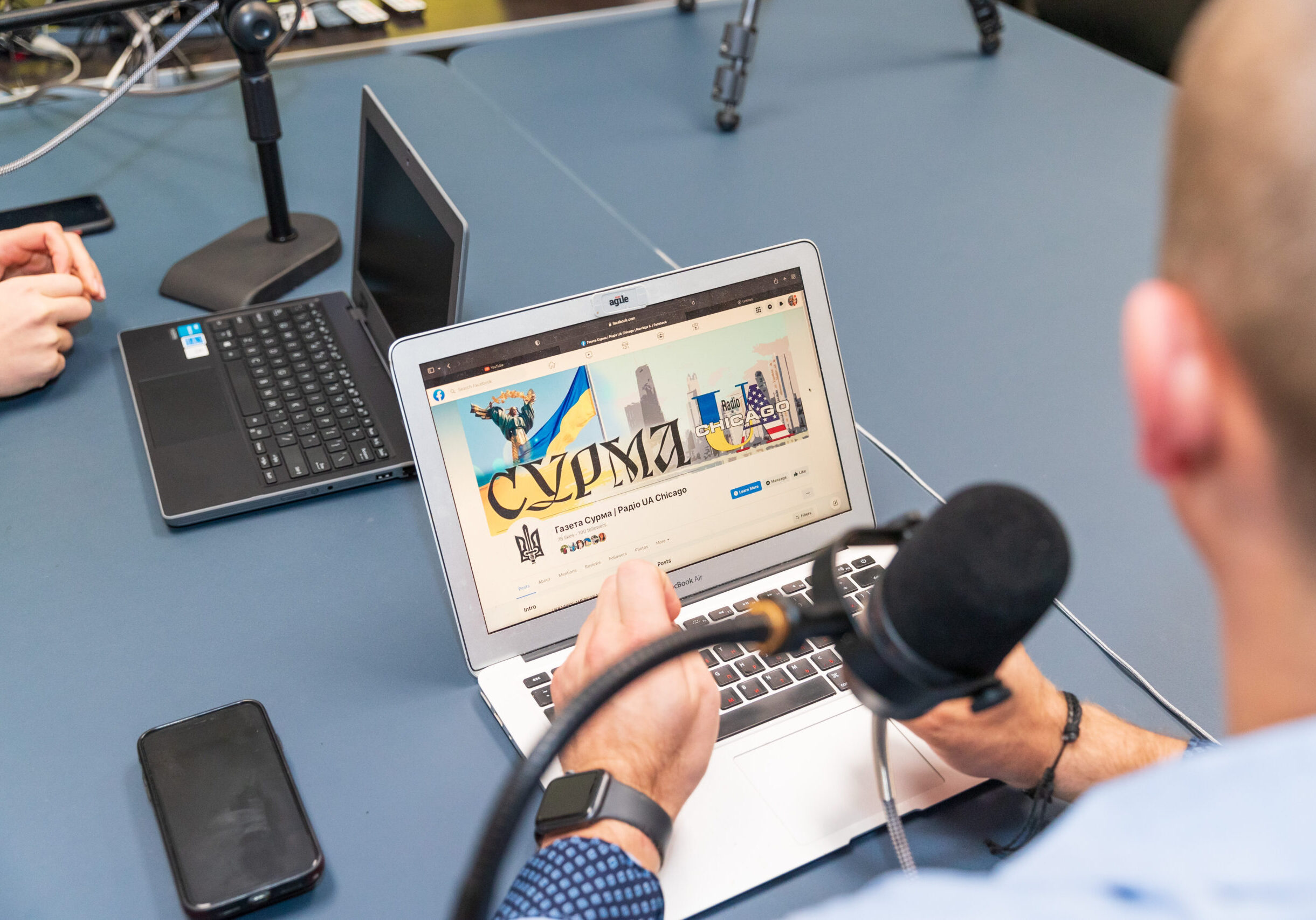 Ukrainian News


brought to you live!
Don't miss a minute of our live programming on Radio UA Chicago. Tune in every weekday, from 10:00 am to 11:00 am and 5:00 pm to 7:00 pm CST. Whether you're listening on your way to work or tuning in from home, we have something for everyone during our live hours.
Let's Connect!


join the conversation
Thank you for your interest in contacting Radio UA Chicago. We appreciate your feedback, suggestions, and inquiries and look forward to hearing from you. To reach us, please fill out the contact form below with your name, email address, and message. We will do our best to respond to your inquiry as soon as possible.